CGSS Trainee Graduations in Cameroon and the United States
Center for Global Surgical Studies - by
- June 09, 2017
The Center for Global Surgical Studies congratulates nine of its trainees on their recent graduation from medical school. Seven of the nine most recent doctors on our strong team graduated from the University of Buea in Cameroon after successfully defending their theses last week. Two of the nine trainees graduated from the University of Iowa and the University of California, San Francisco.
The seven Cameroonian graduates were instrumental to S. Ariane Christie, MD in her community-based survey on injury in southwestern Cameroon. A few of them are also assisting with the Center's existing projects in Cameroon. All seven Cameroonian graduates utilized data collected through the community-based survey to answer a series of unique questions about injury and surgical diseases in southwestern Cameroon. Theses topics included, for example, breast disease and traumatic brain injury.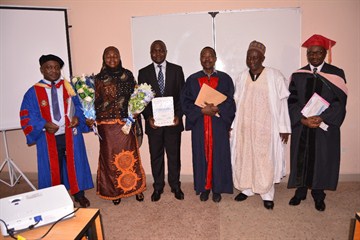 Our U.S.-based 2017 medical graduates -- Christopher J. De Boer, MD and Brian Shaw, MD -- completed research projects in Uganda and Kenya, respectively. While Dr. De Boer focused on analyzing the cost-effectiveness of emergency exploratory laparotomies, Dr. Shaw's project focused on understanding the geospatial relationship of road traffic incidents to hospitals with trauma surgical capabilities. Dr. De Boer and Dr. Shaw are both currently beginning their journey as residents.
We congratulate the newest doctors on our team, Eunice Oben Bessem Cole, MD, William Chendjou, MD, Christopher J. De Boer, MD, MSc, Frida Nganje Embolo, MD, Susan N. Mbeboh, MD, Fonje Ahmed Nour, MD, Brian Shaw, MD, Emerson Wepngong, MD, and Kareen Azem, MD.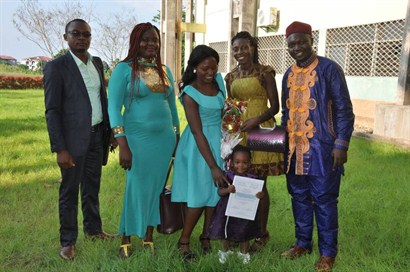 The Center for Global Surgical Studies continues to welcome individuals interested in working in the field of global surgery, regardless of their institutional affiliation and where they are located. Please feel free to contact us with your interests.