Surgical Innovations and TheraNova Forge Partnership to Speed MedTech Devices to Market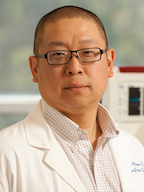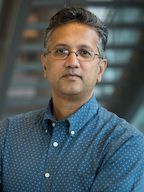 UCSF Surgical Innovations - by
- June 18, 2018
UCSF Surgical Innovations and San Francisco-based medical device developer TheraNova have formed a partnership that will allow for co-development of medical device technologies between them. UCSF innovators will now have a streamlined mechanism to collaborate with TheraNova engineers, which will help speed commercialization of products. The agreement formalizes a longstanding collaborative relationship between Surgical Innovations and TheraNova, providing access to the respective expertise and capabilities of each group, notably:
The partnership agreement establishes mechanisms for collaboration and access to expertise at both sites, enabling supported technologies to benefit from UCSF's intellectual and clinical environment and TheraNova's comprehensive product development capabilities.

TheraNova projects and spin-outs will benefit from UCSF expertise and collaborators for clinical trials and academic grants.

UCSF technologies will be supported by TheraNova's certified manufacturing facilities, product development expertise and fundraising experience. The agreement also outlines provisions for the development of joint inventions.
As a major source of medtech innovation in San Francisco, UCSF has an unparalleled environment for device invention at the doorstep of Silicon Valley. We have world-class clinical KOLs, state-of-the-art research facilities, leading translational bioengineers and passionate trainees working at the frontier of patient care," says Hanmin Lee, MD, surgeon-in-chief of UCSF Benioff Children's Hospital San Francisco and Surgical Innovations' clinical lead.
In addition to TheraNova, Surgical Innovations has industry partnerships with Zeus Industrial Products and ANSYS. The program plans to continue expanding its portfolio of industry partners to put more resources and expertise into the hands of its physician-inventors and accelerate the path to patient care.
"UCSF has a long history of collaborating with external partners to translate our research into actual products," says UCSF professor of bioengineering Shuvo Roy, PhD. "TheraNova has resources in every step of the device development process, and we look forward to utilizing their expertise and working together to accelerate groundbreaking innovation to patients."
Read the TheraNova press release (PR Newswire)