Spina Bifida Study a "Huge Gamechanger for Fetal Surgery"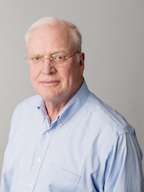 UCSF Fetal Treatment Center - February 09, 2011
For years, surgeons have been seeking ways of operating on babies in the womb, reasoning that medical abnormalities are easier to address while the fetus is still developing. Now, for the first time, a large clinical trial has shown that fetal surgery can also benefit infants with non life-threatening conditions. The eight-year study reported in the New England Journal of Medicine, found that babies born with myelomeningocele, the most common form of spina bifida, a debilitating spinal abnormality, were twice as likely to walk and experienced fewer neurological problems with in utero repair versus standard post-natal repair.